How to Book
Booking Online
Booking your holiday on our website is easy.
Find a gulet, motor yacht, cabin in a cruise, a tour, an accommodation or a combination of any of these elements on our site.
In the enquiry form in availability tabs, enter the information requested and select a date for travel. If your dates aren't final or are flexible please tell us in the message box.
Select how many people will be travelling.
On private charters select your

route

and

food & drink

option. These selections are flexible so they can be decided nearer the time of your trip.
In the message box , enter any information that you think we should know such as accompanying infants, whether you would like us to organize airport transfers for you or dietary requirements.
Submit your enquiry.
Once we receive your enquiry we do the necessary checks and get back to you within 24 hours.
Booking on the Phone
Alternatively, you can just call us or request a call back.  Then we talk about all the details on the phone and give you a number of options to choose from.
Payments
Once you've decided
On a boat to charters; a charter contract will be signed. Within 7 days of signing the charter contract you are required to make a prepayment of 50% of the total charter price. When this payment is received your booking is considered confirmed. The remaining balance needs to be paid 10 weeks before the start date of your booking unless another arrangement is agreed upon.
On other bookings: We will send you a booking confirmation. Once we receive payments your booking will be complete.
Payments can be made via bank transfer, cheque or card.
ATOL Protected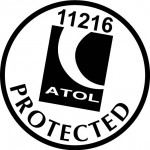 We're fully ATOL protected.
Cancellations and Refunds
If you decide to cancel your booking for any reason we implement charges depending on the cancellation date. Please note that the cancellation needs to be made in writing (email or recorded delivery post).  The date it is received by us will be deemed as the date of the cancellation. For charges please see terms & conditions.