What's eating like on a gulet cruise?
What could be a better way to enjoy Turkey's delicious mouth watering food, than on a Gulet Cruise sailing around the beautiful coastline.
The food offered on Gulet cruises in Turkey and Greece is always fresh and a wonderful mix of local seasonal vegetables, fruit, meat and fish.All meals on our Gulets in Turkey and Greece are freshly prepared by our expert chefs and served to you al fresco under the shade of an awning or under the stars.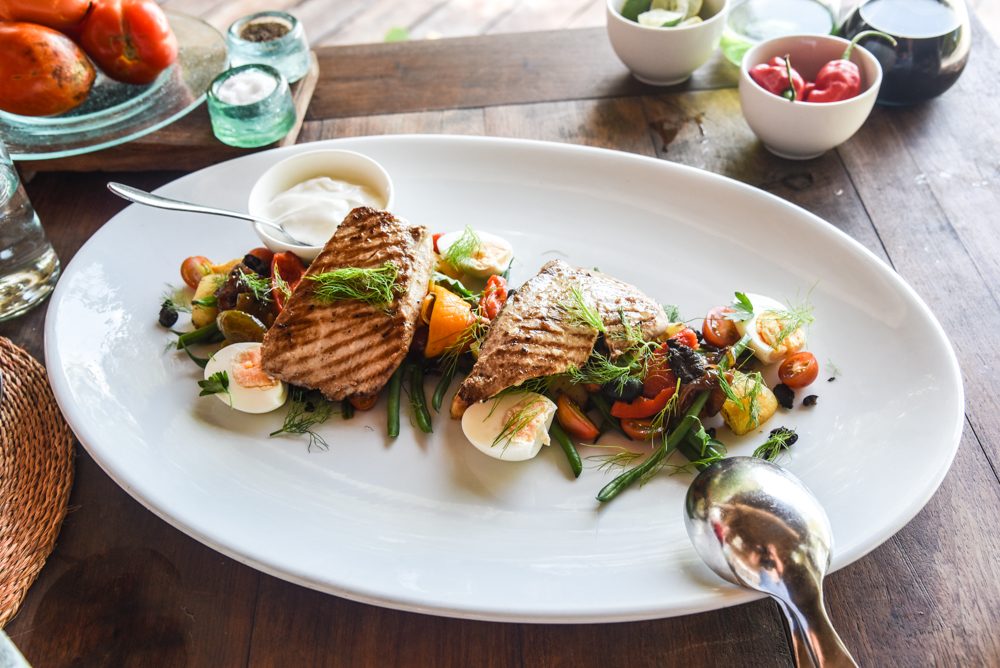 A day aboard your Gulet Cruise starts with a rich breakfast consisting of assorted cheeses, eggs, beef salami, tomatoes, cucumber, green and black olives, honey, jam, butter, and of course the delicious bread! Juice, tea and coffee complete the meal.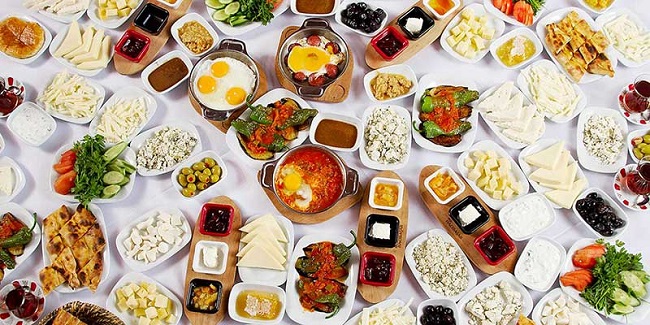 Generally, light dishes of traditional Turkish cuisine are served for lunch, varieties include aubergines stuffed with vegetables or meat, peppers stuffed with savoury rice, green beans, accompanied by crispy salads, savoury pilafs and fresh fruit.
Pastries and biscuits are served at tea time.
In the evening the chef will prepare a fabulous meal beginning with the famous Turkish meze (starters), which can be salads of fresh vegetables, fried vegetables served with garlic yoghurt, courgette fritters, carrot with garlic yoghurt, purslane drizzled with a sauce of olive oil, lemon and garlic, to name just a few! Main courses are either succulent meat (lamb, beef or chicken), or choice fish, varieties of which could be sea bream, sea bass, sword fish or other locally caught produce. These will be accompanied by crisp seasonal salad, and perhaps bulgar wheat, chips, pasta or rice and followed by either fresh fruit or traditional desserts.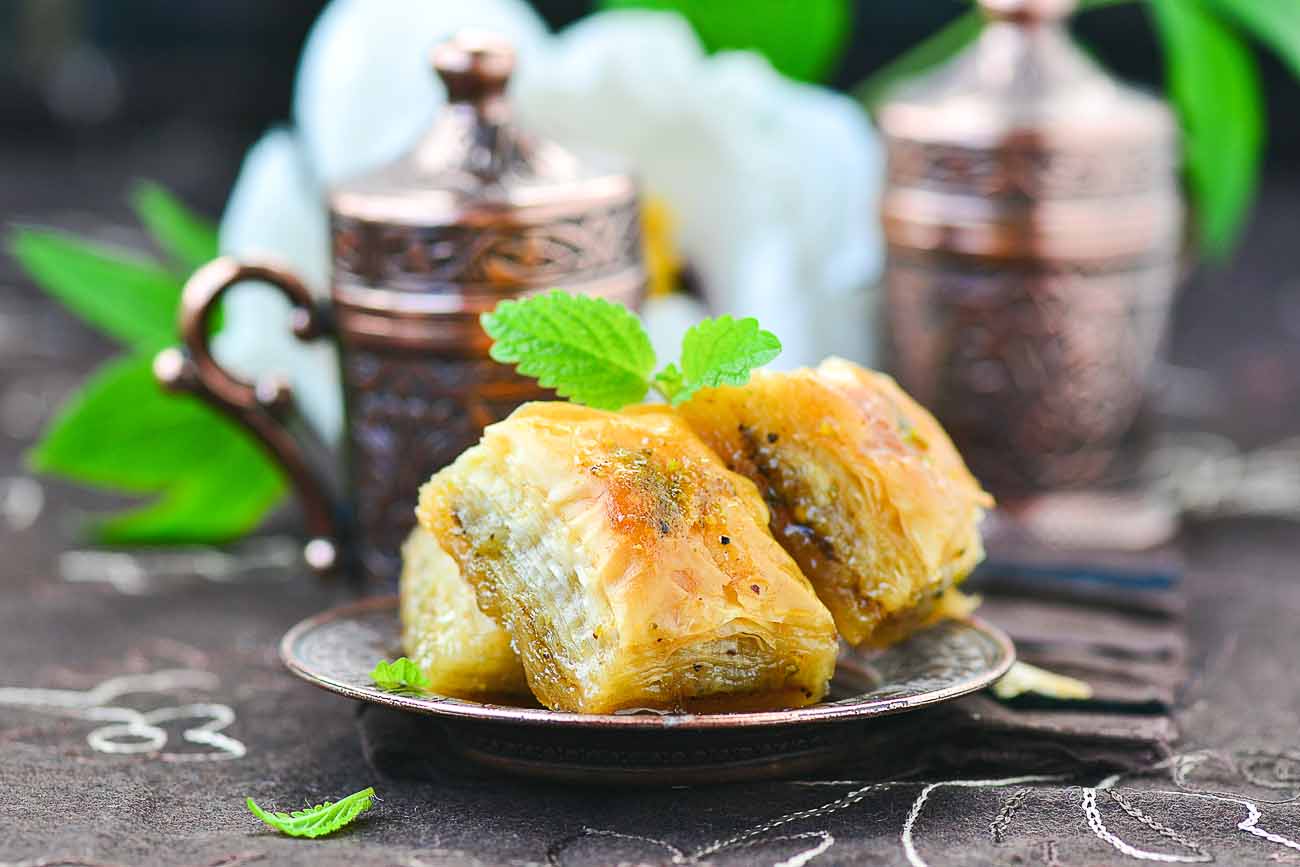 Our chef on board your Gulet Cruise will always make every effort to accommodate any dietary restrictions and special menu requests so please let us know before your Gulet cruise holiday starts.
Bon Appetit! Afiyet Olsun!