With about 2000 km of stunning Adriatic coastline and more than 1000 islands and islets, it is difficult to choose, but here are some of our top picks. There are 4 stunning national parks that can be reached by boat so a guide for these to help you fully enjoy your Croatian gulet cruise holiday.
Mljet is a blissfully unspoilt island, much of which is covered by forests. On the western tip, the National Park of Mljet can be found, a fabulous oasis of tranquillity, with spectacular salt water lakes, lush vegetation and pine forests. According to legend, Odysseus stayed here for 7 years, with the nymph Calypso, and it is not difficult to see why he found it so hard to leave!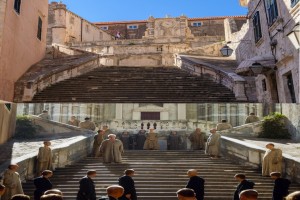 Krka National Park, set along the River Krka, is a truly magical place of tumbling tufa waterfalls and gorges, with the river rushing through a canyon 200m deep. So stunning is the terrain that it is regularly used as the back drop for the hit series, Game of Thrones. Cool off in one of the National parks many waterfalls. The remoteness of the area attracted monks who built monasteries here.
Kornati National Park is a dense collection of 89 isles and islets, reachable on your Dalmatian cruise. With no ferry services to here, and mostly uninhabited, this is a totally unspoilt and protected area. Cruising through the islands, one of the first things to catch your eye will be the high cliffs. On the island of Kornat stands the Byzantine fortress Tureta, dating back to the 6th century, and also the 16th Century early Christian church of Our Lady of Tarca.
The National Park of Brijuni is, a group of 14 small islands, set along the south western coast of the Istrian peninsula. Often called one of the true jewels of Istria. There are numerous dinosaur footprints on Brijuni, confirming they existed there some 160 million years ago. In fact, more than 200 footprints of these amazing reptiles can be seen in the park. Memories of Jurassic park!