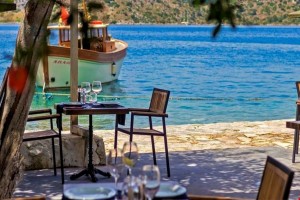 As you sail into the horseshoe shaped harbour of Selimiye on your gulet charter cruise, gliding past the pine covered mountains, look out for the ruined fortress on a hill overlooking the sparkling azure coloured sea. Selimiye, set on the Bozburun peninsula, with it's backdrop of craggy mountains is a traditional fishing village, and one of the best places to see the true face of rural Turkey. Take a stroll along the waterfront promenade, lined with restaurants and bars, many selling the catch of the day.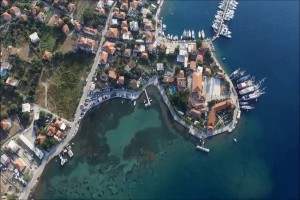 There are a few shops, including some interesting artisan ones, dotted around, both along the waterfront and behind in the village itself. As you walk around, the heady smell of pine trees, and the fragrant herbs such as sage and oregano are testament to the area having been heavily protected by conservation laws. Colourful borganvillea cascade down the village buildings, and almond trees produce an abundance of harvest.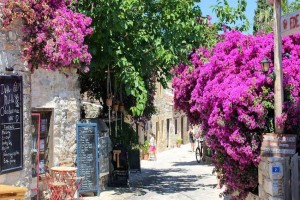 Selimiye, though fast becoming a very popular place to stop off on gulet charter holidays, still retains a relaxed laid back charm, with just, at times, the haunting sound of the muezzin from the village's small whitewashed mosque to break the silence.