Korçula Island is one of the many gems of the Dalmatian Coast of Croatia. Most of our cruises visit Korçula overnight, which is a great chance to try restaurants in Korcula Town, a place rich in history (it's the birthplace of Marco Polo no less) and fine cuisine. The years of Venetian rule show strongly in the food, which has a distinctly Italian influence, however Dalmatian cuisine has its own distinct flavours and ingredients.
After exploring the charming lanes of the old town you'll want to settle down to some great food. From wine bars in the back streets to fine dining looking out over the turquoise Peljesac passage, here's our view on where to eat in Korçula.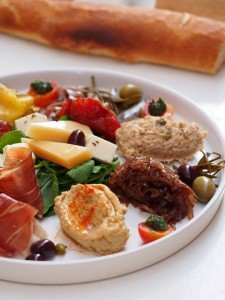 Eat with the locals at Aterina
In a quiet(er) corner of the old town you'll find the fantastic Aterina, a taverna which serves a delicious array of Dalmatian tapas using fresh, local vegetables and fish, pasta and homemade breads. They also have a great dessert menu so don't forget to leave some space!
Dalmatian home-cooking at Konoba Belin
A Konoba is a traditional Dalmatian eatery and the best place to try some local cuisine. Konoba Belin is around 3 kilometres out of Korçula Town, but this family restaurant is well worth the journey. Expect excellent meat and fish grilled on the barbecue and local specialities with veg from their own garden.
Local gourmet at LD Restaurant 
With a modern take on Dalmatian food and an excellent wine list, LD Restaurant is the culinary king of Korçula Town. The local chef and sommelier are strong proponents of seasonal and locally grown produce and for good reason!  And, as if the food isn't enough, it also has stunning views from the city walls over the Peljesac passage. 
A light bite at Bokar Wine Bar & Shop
Nestled in one of the small lanes of the old town, Bokar is a cosy and friendly place to try some of the excellent local wines accompanied by cheese and meat platters. If you're not sure where to start with Croatian wine, the proprietor is a wealth of knowledge. 
Cocktails and tapas at Capers Cocktails & Dinner
A stroll around the city walls leaves you with no end of restaurants choices, all with great views. Primarily a cocktail bar (and, boy, are the cocktails good) Capers also has some great food on the menu. Select some of the excellent tapas for a light bite or order up an Italian-style pizza for something more substantial. 
Take away tip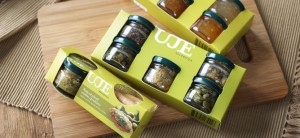 If you want to take a taste of Croatia home, stop at UJE to pick up some of their excellent produce. From fragrant rosemary olive oil to excellent pesto and jam, everything is grown and made in Croatia,
Want to visit Korçula? Check out our Croatian Cruises!
Dobar tek!