WHERE TO EAT IN FETHIYE
Fethiye is a great place to find local cuisine and try Turkish food.  Whether it's succulent meat kebabs or fish fresh from the ocean, there's something to suit all tastes.
Turkish – Hatay Cuisine
Mozaik Bahce
One of the top restaurants in Fethiye, Mozaik Bahce serves dishes from the Hatay region in southeast of Turkey. Combining the fresh produce of fertile Turkey with flavours and spices of the middle east, Hatay cuisine is some of the tastiest and most-loved food in Turkey. Expect excellent fragrant meat dishes, fresh salads and delicious sides.
Island Getaway
Ada Restaurant
Open for breakfast, lunch and dinner you can either enjoy the cool sea breeze in the day or watch the fabulous sunset at dinner time. Based on an island just off the coast (ada means island in Turkish) it requires a short boat ride before you eat but is worth the trip!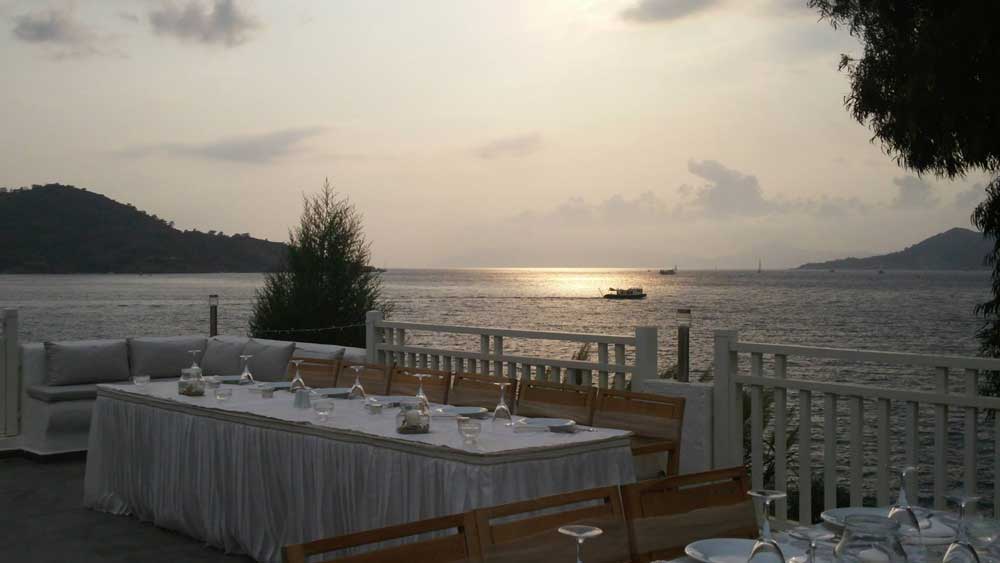 Budget
Nefis Pide
Pide (known by many visitors as Turkish pizza) is a great option for a quick and cheap bite to eat. And Nefis Pide serves the best in town. They also do kebab and durum (wraps).
Fish
The Fish Market
This is the place to find the best fish supper in Fethiye. Choose and buy your fish from the market and then head to one of the restaurants to have it cooked. It might seem like a gimmick but it ensures you get your pick of the catch. Top tip for choosing fresh fish: the eyes should be bright, clear and convex, avoid fish where the eyes have started to cloud over.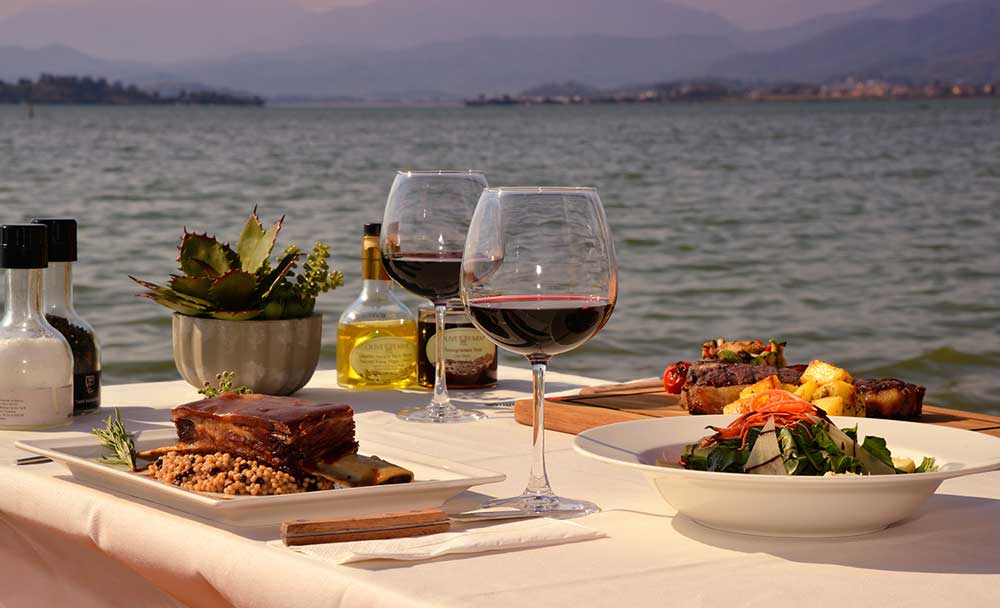 Mediterranean
Mancero Restaurant
If you don't feel like local cuisine, Mancero is a good alternative. They serve Italian dishes like risotto and pizza, a great range of meats on the grill and a few tourist favourites such as schnitzel and lamb shank. Added to the diverse menu is a stunning setting by the water's edge.