Fethiye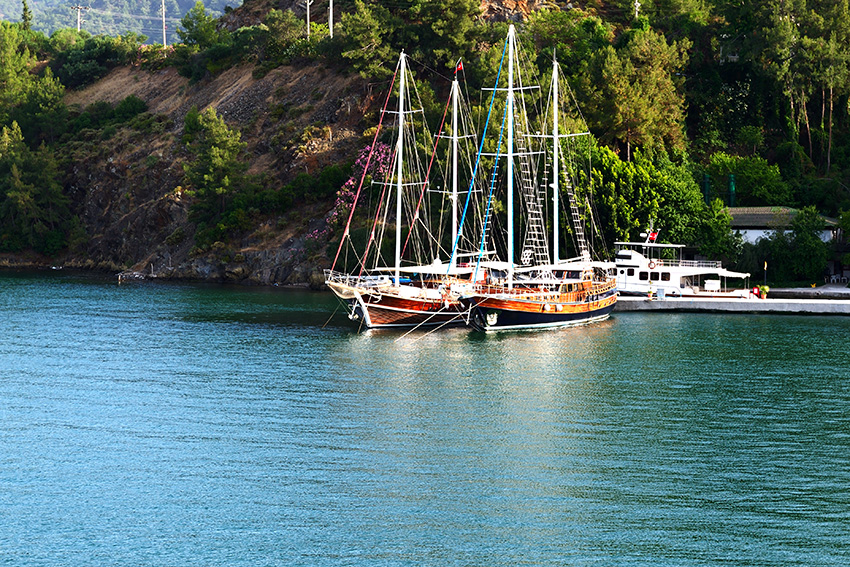 Fethiye is a laid-back tourist spot and a great base for boat holidays. Known as Telmessos, the most important city of ancient Lycia, you can explore ruins and take a trip to the fascinating Fethiye Museum. Besides the historical interest, the region also offers breath-taking nature, is a popular place for paragliding or diving and is the starting point for trekking the Lycian Way.
Fethiye's position on the Turkish Riviera makes it a great spot to explore the beauties of both the Aegean and the Mediterranean all the way to Antalya.   Even though it doesn't have a huge harbour, the routes out of Fethiye offer history, nature and adventure. Highlights include the stunning natural beauty of Öludeniz, Butterfly Valley and Olympos; the captivating history of the Lycian coast and the sunken city of Kekova; diving in Kas; beautiful town of Kalkan and a chance to get out to the Greek Islands.
You can reach Fethiye from Dalaman Airport in 1 hour and we can organise transfers.  Visit Airport Transfers to find out more.
Our suggested routes from Fethiye are as follows, but if you have your own ideas please feel free to contact us.
Fethiye – Kaş, Kalkan and Kekova 
Fethiye – Greek Islands and Göcek 
All Routes For Private Charter
Cabin Charter Routes From Fethiye