Gocek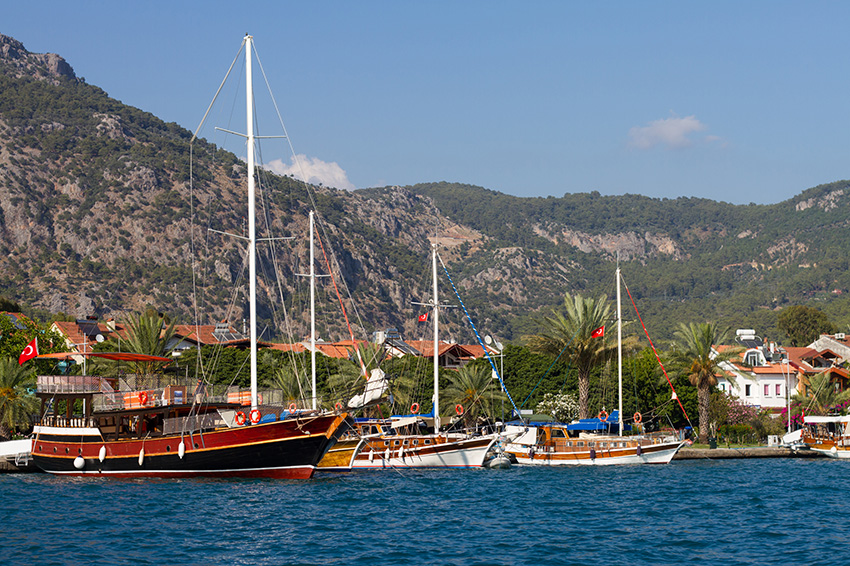 Located where the Taurus mountain range meets the Mediterranean, Göcek is a stunning and secluded harbour. Largely a destination for boating holidays and sailing, the town hasn't been developed and so retains a genuine charm. It's small and friendly and you don't have to look far to find a boating enthusiast!
With six marinas and hundreds of boats and yachts, Göcek is a world-famous centre for yachting, thanks in no small part to the delights of the surrounding Turkish Riviera. It's not only a great stop but a great starting point, with Kekova, Kaş, Ölüdeniz and Yassica Islands all within reach as well as the paradise-like coves of Göcek Bay itself.
You can reach Göcek from Dalaman Airport in 25 minutes and we can organise transfers.  Visit Airport Transfers to find out more.
Our suggested routes from Göcek are as follows, but if you have your own ideas please feel free to contact us.
All Routes For Private Charter