Island Hopping in Greece – Dodecanese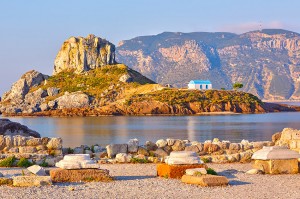 Dodecanese are the group of Greek islands streching  along the Southeastern Aegean Sea just off the Turkish Rivira.  A Greek island hopping cruise around the Dodecanese offers history, culture, sun and sea.  Enjoy the variety a Greek gulet cruise has to offer. Go back through time on the ancient island of Rhodes; see the charming lanes of Symi; swim the azure waters of Kos; or enjoy the natural tranquility of Lipsi.
The Dodecanese are stone's throw from the Turkish coast, which means you can depart your Greek Islands holiday from either a Turkish harbour or one of the islands.
Tours around the South Dodecanese usually include Rhodes, Symi and Kos. Tours of North Dodecanese Islands include Kos, Pserimos, Leros, Patmos, Lipsi and Kalymnos. All of these routes leave from Bodrum, and you can also explore the Southern Dodecanese Islands with itineraries departing from Marmaris, Göcek and Fethiye.
Suggested Routes around the Dodecanese
Datça and Southern Greek Islands 
Southern Dodecanese and Göcek Bays
All Routes For Private Charter